Business Development
To start any new business or to expand on an established business, three important things are needed; creativity, drive and money. As professionals at Pulse Worldwide, we recognize the importance of these requirements and by using the consortium approach; we leverage considerable resources to assist our clients in meeting their needs. By combining all of the talents of those within the Pulse Consortium, like venture capital, investment banking, asset management, development services, marketing strategy, world class branding initiatives and consulting services, we establish a customized dream team specifically for our clients, giving them the best opportunities for success.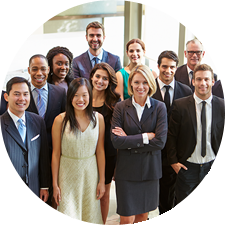 Pulse Worldwide has helped numerous companies to launch and expand in multiple industries, including Pharmaceutical, Biotechnology, Medical Device, Medical/Health Record, Government, Telecommunications, General Contracting, Energy and Consumer. Areas in which we have assisted clients and services that we offer include: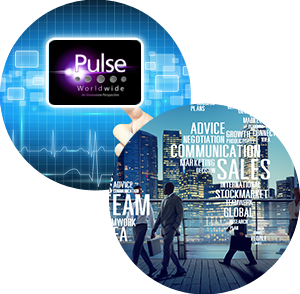 Strategy Development
Feasibility Studies
Economic Impact Studies
Business Plan Review
Marketing Strategy Development
Financial Consulting
Budget Development
Government Financing & Incentives
Revenue Projections
Financial Models
Capital Investment Procurement
Mergers & Acquisitions
Consulting – Securing & Trading Financial Instruments
Bank Guarantees (BG's)
Standby Letters of Credit (SBLC)
Mid Term Notes (MTN's)
Long Term Notes
Letra do Tesouro Nacional
National TreasuryNotes of Brazil (LTN's)
Private Placement Programs (PPP)
Monetization
Funding
Commodity Trading
Oil (D2, JP54 etc.)
Petcoke
Biodiesel
Sugar
Rice
Milk
Cement
Wheat
Steel
(more…)
Diamonds, Gems, Precious Metal Procurement
Alexandrite
Aquamarine
Copper
Demantoid Garnet
Diamond
Emerald
Gold
Rhodolite
Ruby
Sapphire
Silver
Spessartite
Spinel
Tanzanite
Tourmaline
Tsavorite
Governmental Affairs
Management of Regulatory Affairs
Structuring Legislative & Political Strategies
Presentations
Facilitating Connections to Industry & Service Provider Contacts
Project Management
To summarize, the Business Development platform Pulse Worldwide operates in allows us to offer comprehensive, world class solutions to companies in all stages of their business life cycles; from start-up to expansion to diversification and even including merger and acquisition. Let us put our finger on the Pulse of your market.